In our Primary Hall we have prepared a nice English Corner to share with our students English traditions in English speaking countries.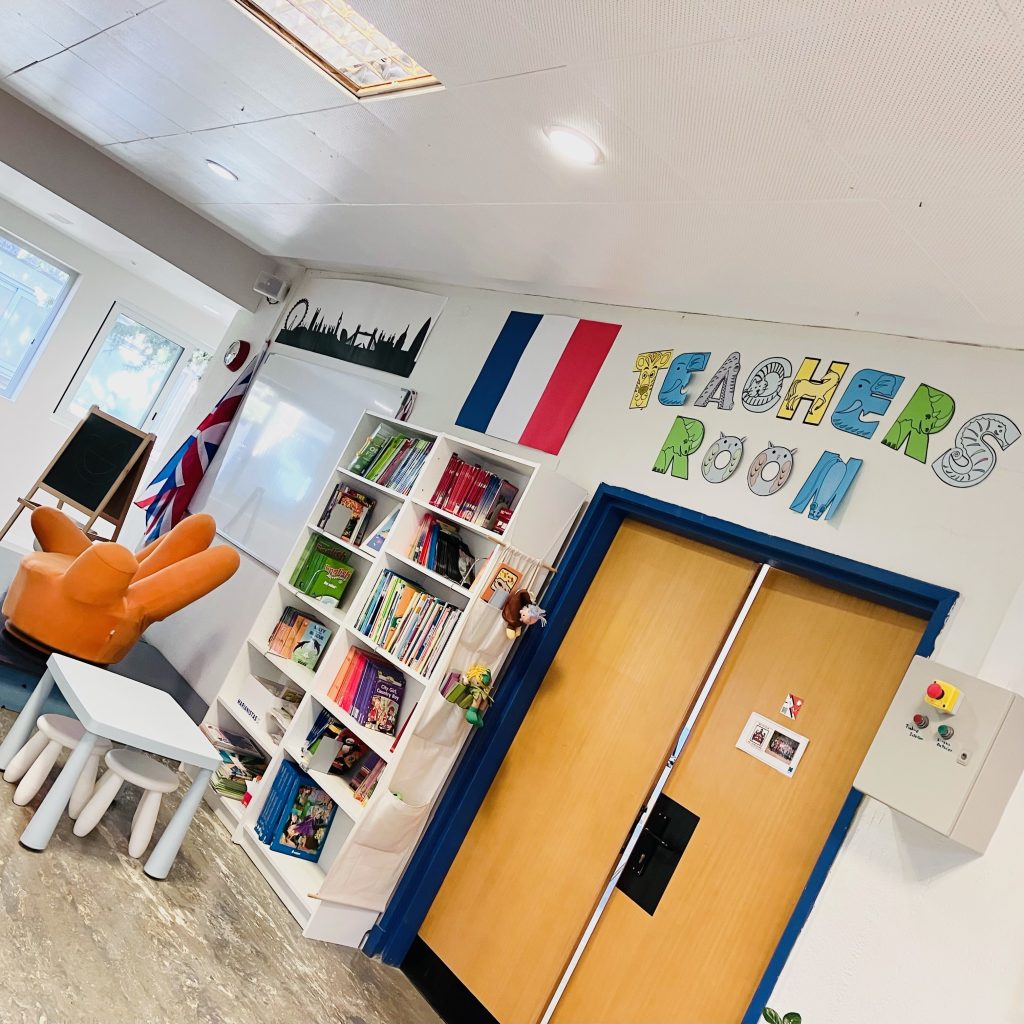 November: thanksgiving
In November in the United States in the last weekend of the month, Americans celebrate thanksgiving. This is a time of reflection and for families to come together to share food (a big turkey) and say what they are thankful for. This year we made a huge turkey with different feathers with different categories such as hobbies, family, friends etc and we invited the children to write something they were grateful for on post-its.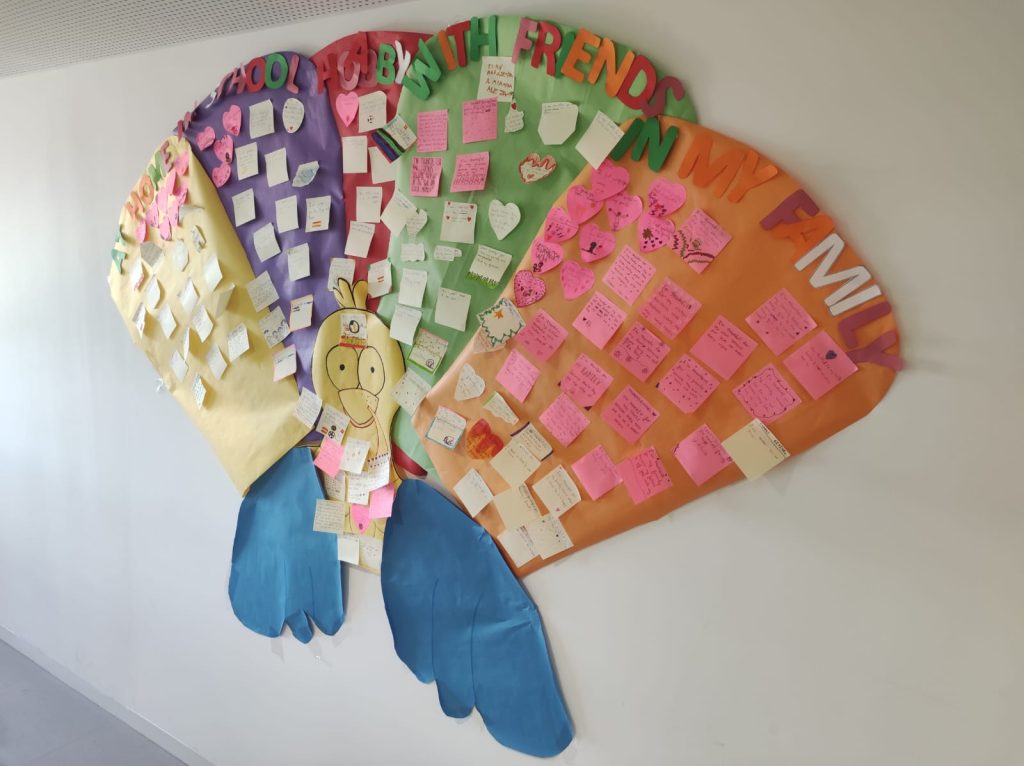 We also celebrate Halloween.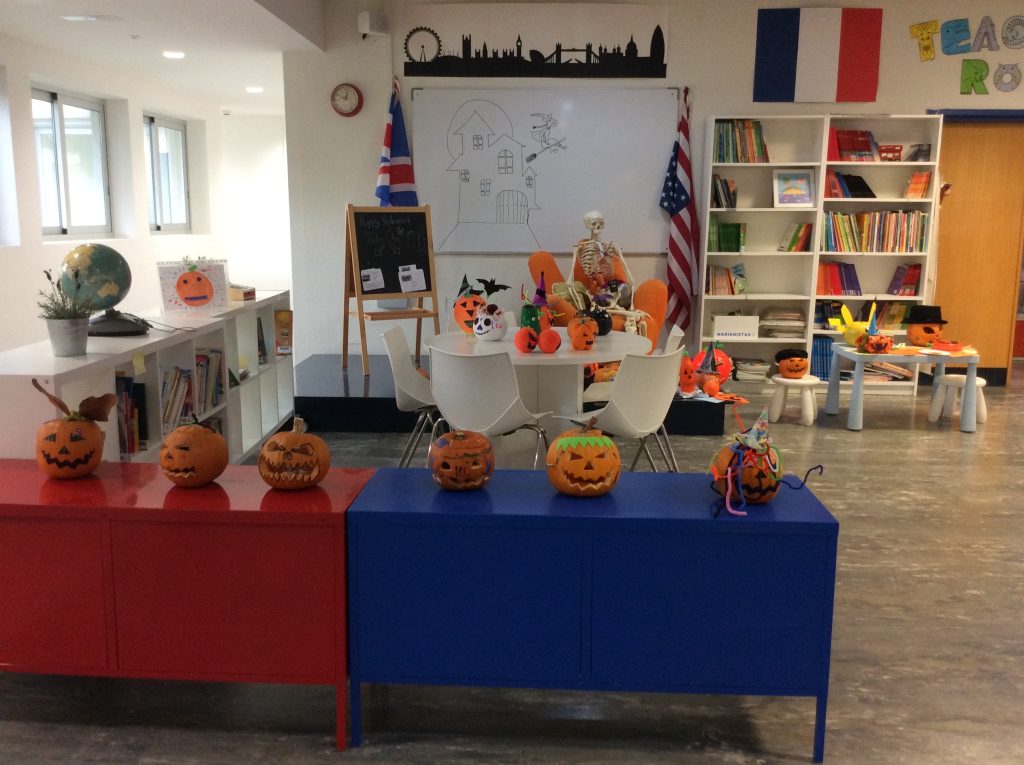 December: Christmas stockings and fireplace
Christmas needs no introduction but of course the traditional Christmas in English speaking countries like the United Kingdom are unique. From sending family and friends Christmas cards to decorating trees, there are so many fun things to do over the festive period. This year some students came to decorate our fireplace with stockings whilst others wrote season greetings to classmates and teachers.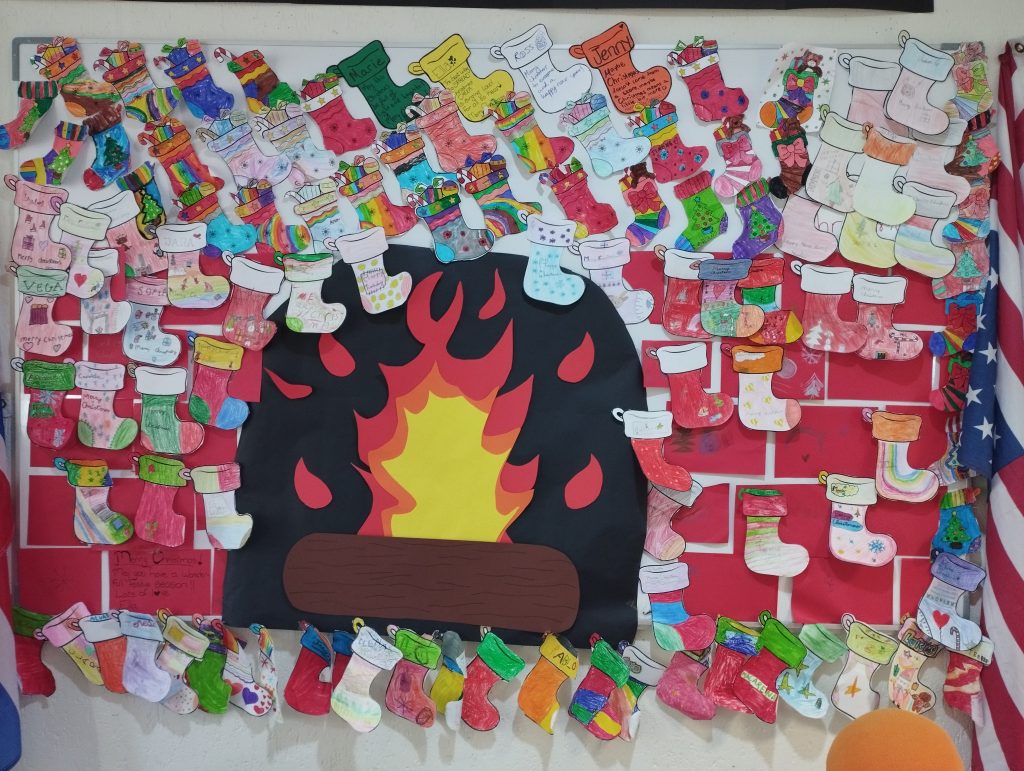 January: News year´s resolutions 
A new year means a fresh start and this year was no different. With the Christmas holidays behind us, we reflected on our hopes for the forthcoming year and the children wrote some ideas of their wishes for 2023.
February: Valentine's Day 
February brings the joy and fun of Valentine's Day. Celebrated every year on the 14th of February. As well as the typical romantic love, it is also a time to show platonic love for friends and family. The Team prepared a giant heart that was added to with messages of love from teachers and students and some students also wrote Valentine cards to their classmates.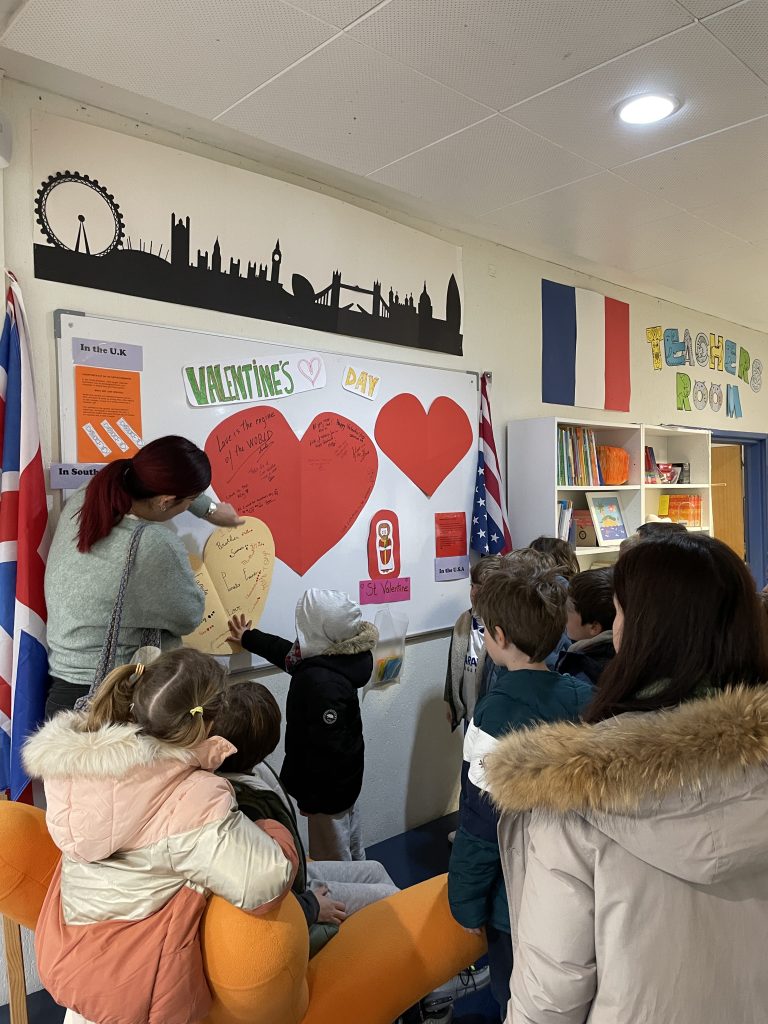 We also celebrate The Pancake Tuesday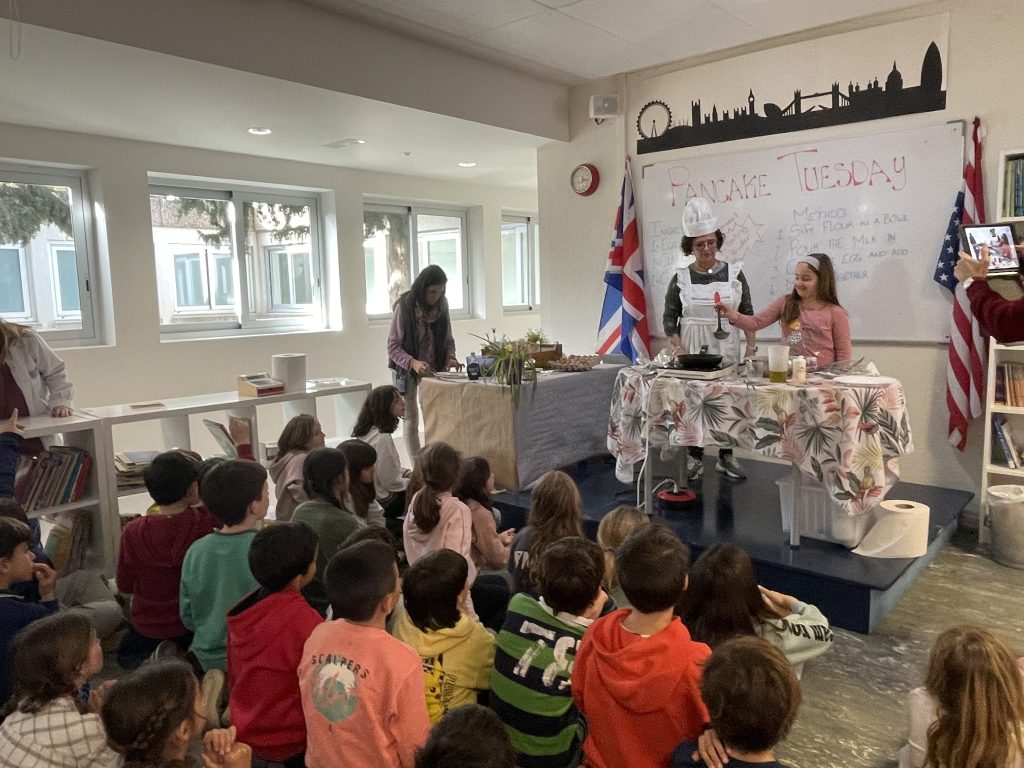 To be continued…