Today, in our English Corner in the Primary Hall we celebrate the Irish Tradition of St. Patrick´s Day.
1st and 2nd are learning about the legend of the leprechaun and the traditions of this colourful and exciting celebration.
Also, our English assistants have tried to encourage the students and teachers to come to school wearing green.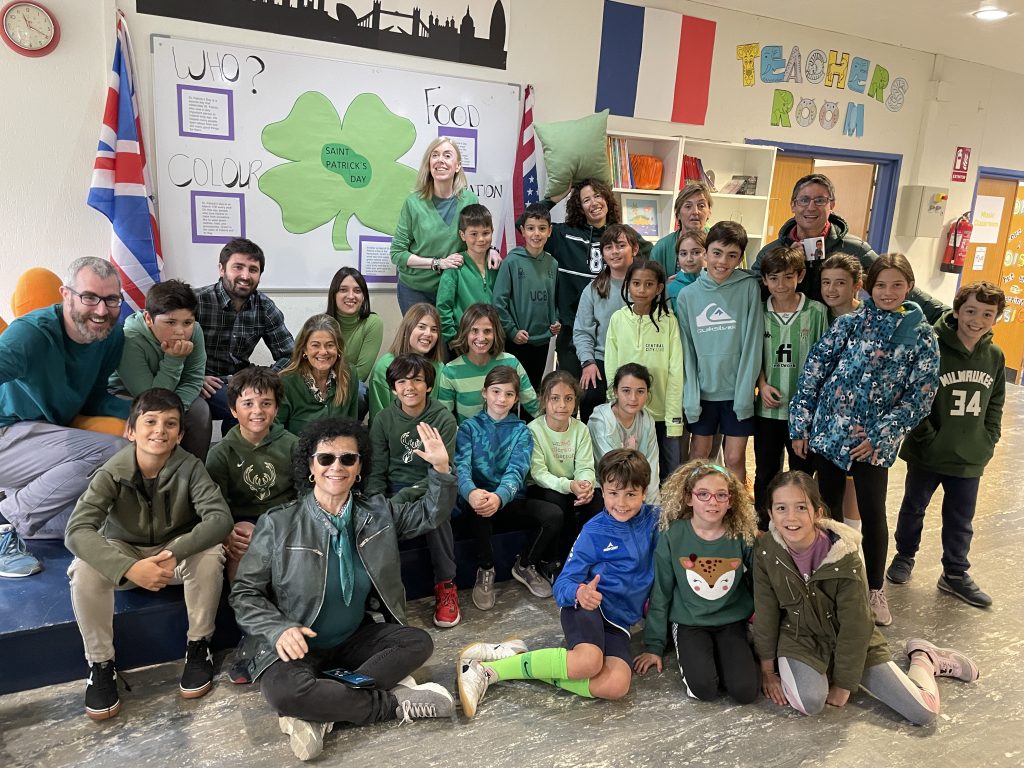 Now, we tell you more about this Irish tradition:
On March 17th every year, Ireland celebrates St. Patrick´s Day because he was a very important person there long ago. He helped many people learn about God and did many good things for them.
People who love Ireland or have Irish ancestors like to wear green clothes, hats, and accessories. Green is seen as good luck in Irish tradition.
Some people also like to decorate their homes, schools, and streets with shamrocks, which are green plants with three leaves that look like hearts. Shamrocks are a symbol of St. Patrick because he used them to explain the Holy Trinity to people.
Another symbol of St. Patrick's Day is the leprechaun, which is a small fairy that wears green clothes and a hat. Leprechauns are very tricky and like to hide their gold coins in pots at the end of rainbows.
On St. Patrick's Day, many people enjoy eating Irish food like corned beef and cabbage, soda bread, and potato soup. They also listen to Irish music and watch Irish dances.